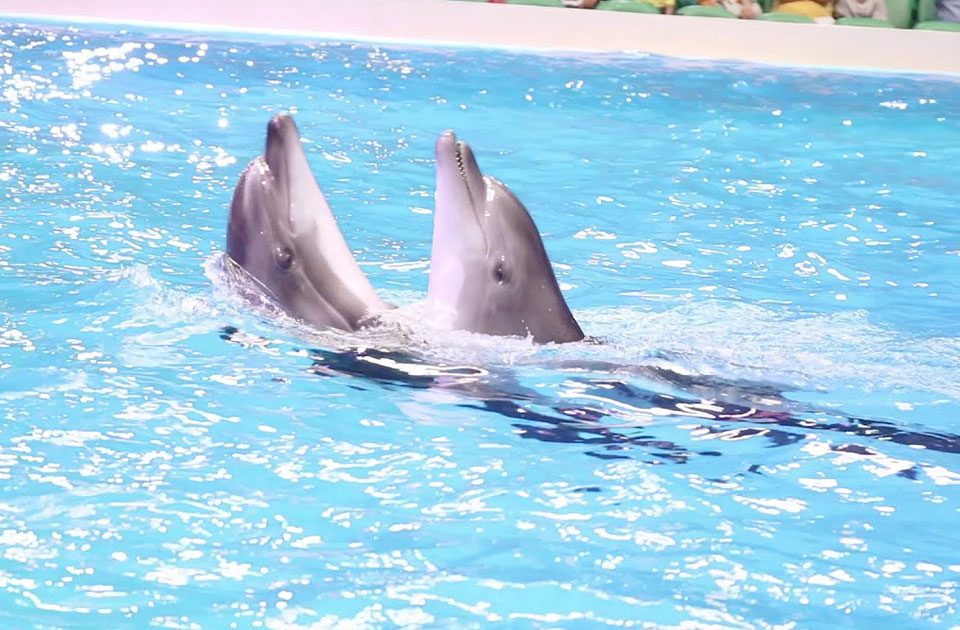 THE BEST FAMILY ENTERTAINMENT IN DUBAI
Dubai Dolphinarium is home to a number of UAE's most unique indoor family entertainment & is now one of the most loved Dubai tourist attractions. Looking for things to do in Dubai?
Dolphin & Seal Show. Watch in wonder with dolphins & seals performances in UAE's Only Dolphin Show.
Creek Park Bird Show. Be prepared to be captivated by the most amazing birds with their tricks that will surely prove the "Bird Brain Theory" wrong.
Swim with Dolphins. Swim with our amazing dolphins on a truly intimate level.
Experience all the fun, all under one roof with our fully air-conditioned indoor facilities only in Dubai Dolphinarium!